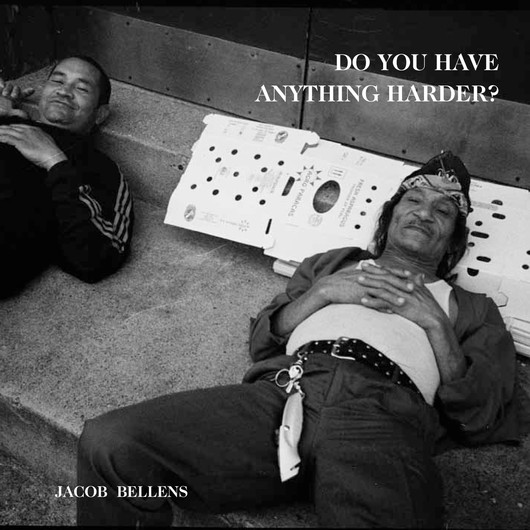 Do You Have Anything Harder?
1.
Lyrics
Do You Have Anything Harder?
And I thought about the future
doing what had been prescribed
reading up on Christ and Buddha
while exploding in the night
didn't care for law and order
the common courtesy of man
could be something in the water
I never ever gave a damn
And I was talking to my father
saying "it did not work for me at all
do you have anything harder?
if you do give me a call"
I could write it in a letter
"lets put our differences aside"
we could spend some time together
shooting up and getting high
I could try and help you notice
the strangest thing that i have found
seems that when I break a promise
it never really makes a sound
Now i imagine it is lonely
both a blessing and a curse
that it hurts to be the only
who understands the universe
I was talking to my father
saying "it did not work for me at all
do you have anything harder?
if you do give me a call"
 
I can't sleep with this bone bugging me
down and out at heavens gate
got my head up in a cherry tree
snapping gently at your bate
I will wait until we're just a few
heroes left to call the shots
I believe that it is critical 
for an X to mark the spot
From an itch I never knew i had
from the corner of my eye
something telling me I should be glad
hidden in a little sigh
so I try to stay on top of things
try to turn before i'm caught
while the heat of all thats happening
compromise my every thought
I can't sleep and I can't leave it be
running double marathons
while a world of possibilities
has the nerve to lead me on
telling me of what is right and wrong
how to serve and to protect
while I do my best to sing my song
nothing but an architect
Thinking how did it ever come to this
as I talk of space and Time
microwaves and sex and communists
and the coming of a child
and I know you want it just as bad
so I make it worth your while
from an itch I never knew I had
comes an akward little smile
3.
Lyrics
Portrait in Blue (outtake)
I have seen you walking down that road before
with your head where your heart should be
misunderstood and betrayed by your people
down and in need of sympathy
For so long you have tried to forgive god
and let go of the hurt in your soul
but the road is too long for you to walk
and the wind undeniably cold
Now the life you have lived so conclusive
was your own and you lived it so well
you have travelled and sailed every ocean
and seen it all from heaven to hell
But through time you have also grown tired
while the weight on your shoulders grew too
so when asked to describe what transpired
what I get is a portrait in blue
 
4.
Lyrics
A Mood To Go Along (outtake)
Go along side of the river
go along side of the field
go along side and deliver
go and take pride in your shield
Walk the line only when needed
walk every mile that you can
walk a straight line when defeated
walk away while still a man
Walk among those that you love
walk among people who care
wake up hour after hour and day after night and beware
whenever in the above
all of the ones that you love
coming down from up the stairs
the heavens are nothing but air
Take only when you are given
give nothing more than you can
practice and preach easy living
be easy to understand
Walk around cold with the shivers
walk around needless to say
with your hands deep in the river
and your head washing away
Walk among those that you love
walk among people who care
wake up hour after hour and day after night and beware
whenever in the above
all of the ones that you love
coming down from up the stairs
the heavens are nothing but air
7" single w. 2 songs, plus 2 songs download